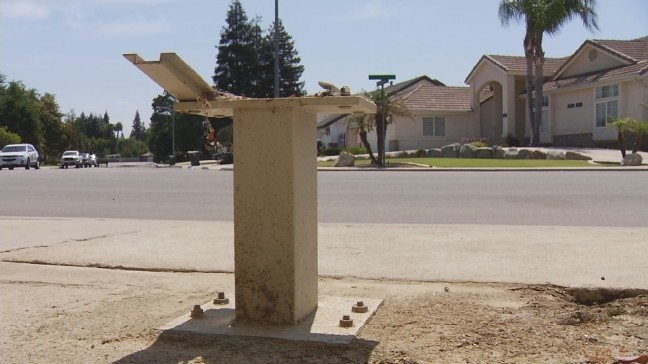 5/30/2016 BAKERSFIELD, Calif. (KBAK/KBFX) — Neighbors in a southwest Bakersfield area are frustrated by the theft of their mail — again. And this time, the entire community mailbox is gone.
"Now with a whole high-security mail box just ripped off its pedestal, I'm getting to wonder if community mail boxes are all that safe," Jo Flannigon said. She lives on Via La Madera, it's in the area of Stockdale Highway and Allen Road.
Flannigon says she immediately called Bakersfield Police about the mail theft.
"They said you have to call the inspector general, the post master general," Flannigon says she was told.
She says she tried to reach several post office facilities, but didn't get a response. She eventually went to her neighborhood post office and got a post office box.