LEXINGTON, Ky. (WKYT) – People living on Broadview Drive in Lexington went several days without getting their mail.
When they found out the reason, the lack of mail became even more puzzling to some of them.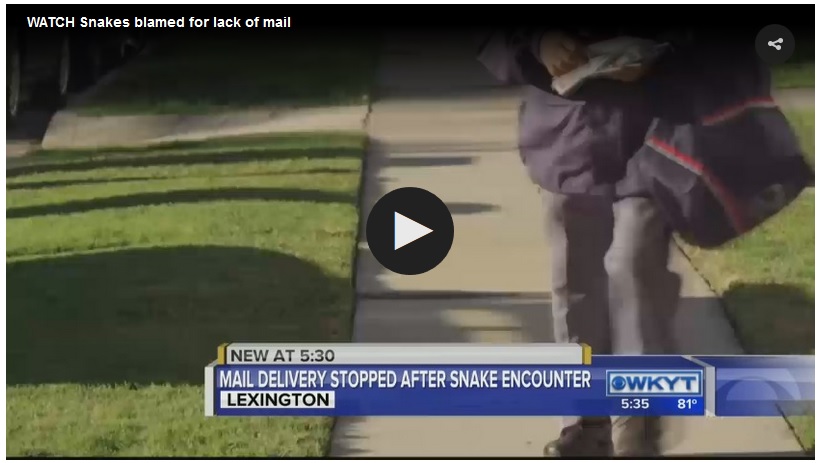 "That thing about that they bring it in snow and sleet and hail… it doesn't say anything about snakes. So I guess that may be part of the reason," one neighbor told WKYT.
That woman, who asked WKYT not to identify her, says she stopped getting her mail last Tuesday. She thought she was alone until she heard from other neighbors.
Barbara Bowers had placed outgoing mail in her box.
"We didn't see him for about a week, and the mail was still in the door, and we thought maybe he was late getting here, but he never did show up," Bowers explained.
Another neighbor was waiting on medication. They received that medication on Monday. Neighbors also found out why their street was out of service.
"She said, well, because there's snakes on your street."