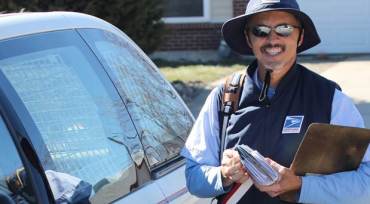 ADAMS COUNTY, Colo. — A Denver postal worker was credited with saving a 2-year-old girl he found wandering in the middle of a busy street by herself Wednesday.
The girl, who is OK, was found in the middle of morning traffic on Zuni Street near Cottonwood Drive in Adams County. It's a highly traveled two-lane road with a speed limit of 30 mph.
Robert Batley has been a letter carrier for 16 years and has stepped up in times of trouble before.
Postal worker rescues toddler found wandering in middle of street