'Rural delivery' postal routes causing concern among residents
BEXAR COUNTY, Texas — When you think of mail delivery, you expect to see a postal worker in a uniform and that familiar postal truck, but KENS5 is learning mail is being delivered by postal workers who drive their personal cars and dress in regular clothes.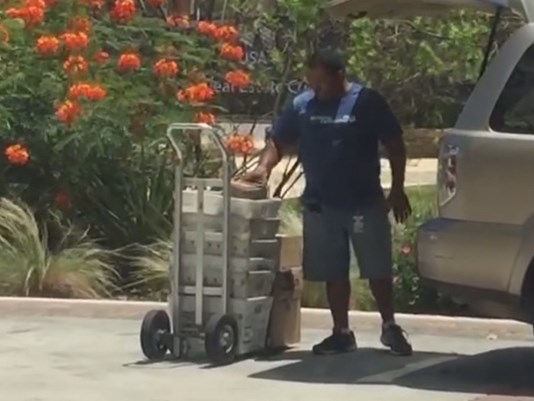 A man in a t-shirt, denim shorts fishing mail out of his personal car is not exactly what you might expect from the U.S. Postal Service. That is who delivers mail to a luxury apartment building, located near Fiesta Texas in northwest San Antonio. The postal service told KENS 5 that zip code and mail carrier are part of its so-called "rural delivery route."
Residents of the building, like Christopher Alvarez, said they see the man in plain clothes stuffing their mail box and felt unsettled about it.
"At first, I was very surprised," said Alvarez. "I didn't know who he was, and the first thing that came to my mind was that the mail man is in a uniform and in a truck."