83-Year-Old Woman, Son Hired Hitman to Kill Postmaster
7/28/17 An 83-year-old New Hampshire woman and her 63-year-old son are accused in a plot to hire a hitman to murder a postmaster.
Pauline Chase and Maurice Temple, both of 455 Old County Road in Plainfield, New Hampshire, are charged with conspiracy to commit murder, solicitation to commit murder and attempt to commit murder.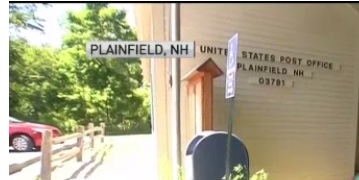 The would-be victim, according to authorities, is the postmaster in Plainfield, and her customers say it's hard to believe anyone would be out to get her.
"Very helpful and always kind," Plainfield resident Ellen Herrin said of Jean Temple, Maurice Temple's ex-wife.
""
Source: 83-Year-Old Woman, Son Hired Hitman to Kill Postal Worker –