6/29/17  "I was invited on a ride along with USPS to learn how hard these city letter carriers work to deliver your mail in this BRUTAL heat! Did you know these trucks don't have AC??"
EL PASO, Texas (CBS4) — One person who never quits when it gets a little toasty outside is your local mail carrier. Postal carriers work long hours, sometimes walk far distances or get in and out of the car hundreds of times a day.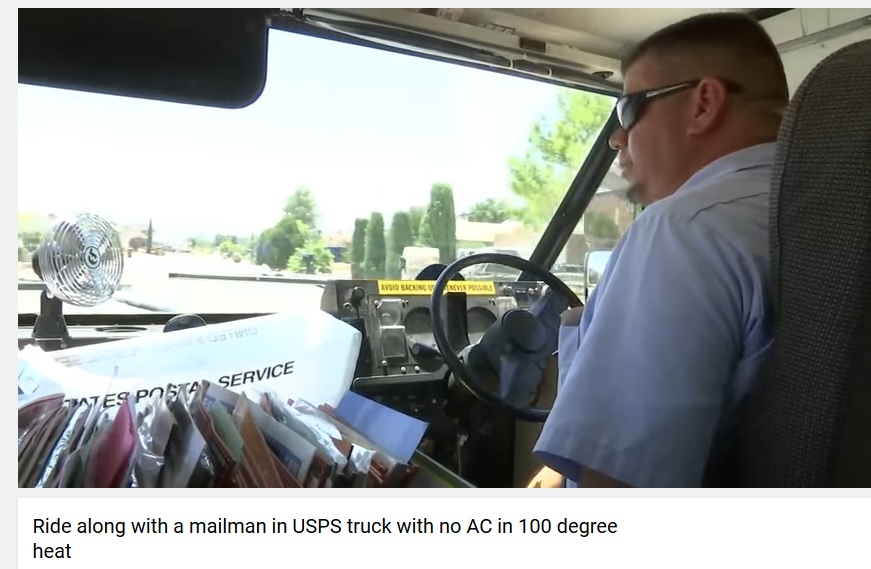 A letter carrier's job requirement is literally to be driving around — outside — all day — in a car — with no air conditioning.
CBS4 met one USPS city letter carrier who takes the heat like a champ. Michael Duran said despite the occasional triple-digit temperatures, he has absolutely loved the past 19 years delivering mail in El Paso.
Source: Easiest way to make your mailman happy in triple-digit temps? Offer cold water | KDBC