5/24/16 All too often we warn you about scams by speaking to victims who have lost hundreds. But tonight, thanks to the prodding of a local postal worker this warning doesn't come at a cost. The teller cared enough to speak up and stopped a scam in it's tracks.
In addition to the everyday questions you might here at the post office, Debbie Poole has been known to ask the ones, you may not want to hear, but should.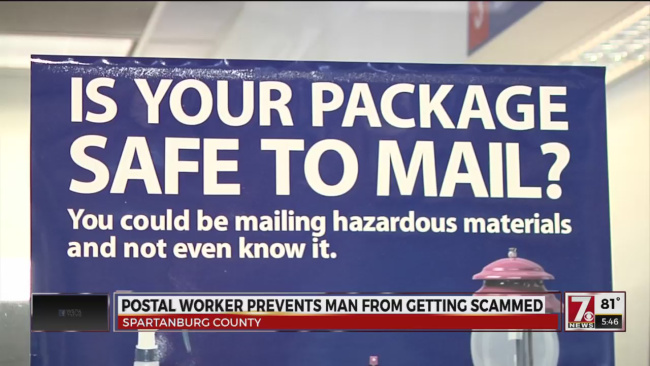 "You see things and you ask, does this person really want to do this, and I'll ask them," she said.
So when Deonte Ray asked his girlfriend, Rashaundra Miller, to mail his old cell phone to a buyer in Nigeria, red flags went up at the Post Office.
source: Spartanburg postal worker saves man from getting scammed