WASHINGTON (ABC7) — It appears a US Postal Service employee last week was tired of delivering the mail, and decided to pull up to a D.C. Water catch basin at Anacostia Ave. and Douglas St. NE and dump mail into the sewer system.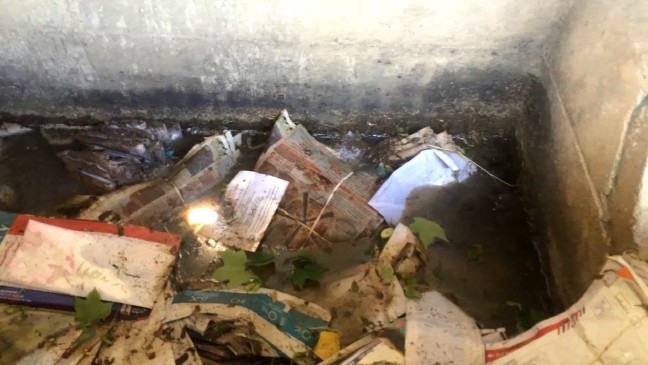 It may never have been discovered except Gertrude Troyer who lives near there asked her neighbor, a retired D.C. cop Vincent Wright to snake out a clogged drain at a house she owns.
Wright says he started pulling up paper and on closer inspection discovered that it was mail. He followed the trail to the catch basin and raked out enough mail to fill a wagon. Items included Pepco bills, and what appeared to be a check to a neighborhood company for $10,800.
When ABC7 notified the D.C. office of the US Postal service, the Postmaster Gerald Roane showed up himself with several other employees, who gathered what mail they could would the help of Wright and left vowing to return.
source: Stinky situation! US Postal Service employee dumps mail into sewer