DEKALB, Miss. Another arrest has been made in the case of an armed robbery that happened in Kemper County. The suspect taken into custody a long way from Mississippi.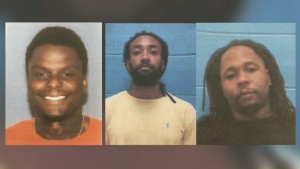 Three men have been arrested for one armed robbery. It happened to a postal worker finishing his route in Porterville on April 4th. Sheriff James Moore says this newest arrest happened in another state.
"That person was on the run in Ohio, Virginia and he was stopped and arrested in New York City," said Moore.
Moore says Khalil Gibron Slayton was in Meridian after the armed robbery before fleeing to Ohio and other states. Read more