5/8/17 OVERLAND PARK, KS (KCTV) – Grabbing the mail is something most people take for granted every day, but it's not that easy for an Overland Park man who is paralyzed from the waist down.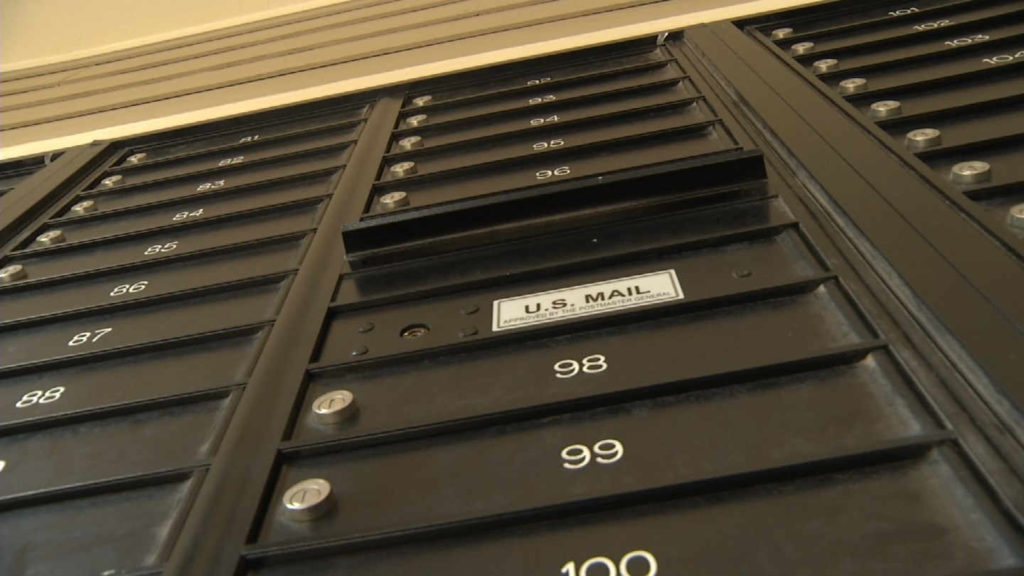 When Robert Wood moved to his new apartment, he discovered the mailbox was quite a distance from his apartment. He made requests to the post office in person, in writing and even sent friends and family requesting door delivery.
Eventually, Wood was granted a lower mailbox he could reach, but that didn't solve his problem. So, after months of polite requests, he contacted KCTV5 News' investigative unit for help.
"It's the government, I guess. I think that it's someone being lazy and not wanting to do their job and doesn't realize what a job it is to push a wheelchair instead of walk up there," said Wood.
KCTV5 made the trip with Wood on a perfect day when it was 60 degrees outside and sunny. Walking was easy, but navigating slopes and turns in a wheelchair was more difficult.
"Rolling is much harder than just walking up there, because I'm propelling up and down plus using my shoulders and everything," said Wood.
Wood said the 20-minute trip left him with back and shoulder pain. He points out many days are rainy, cold or there could be snow on the ground and his prescription medications come in the mail.
KCTV5 investigative reporter Angie Ricono contacted the post office and outlined the communication breakdowns as well as the need for Wood to have door delivery. Within 24 hours, Ricono received an apology for Wood and the promise of immediate door delivery.
source: KCTV5 helps solve Overland Park man's postal problem