8/9/17 – WASHINGTON – Buffeted by threats from Amazon (AMZN) drones to deliveries by golf cart, the beleaguered U.S. Postal Service is counting on a different strategy to stay competitive: more freedom to raise prices on mailing letters.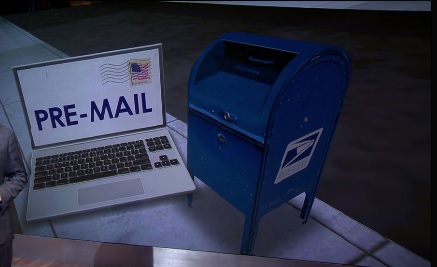 After a 10-year review, the Postal Regulatory Commission appears likely to move to grant the Postal Service power to increase stamp costs beyond the rate of inflation, marking the biggest change in its pricing system in nearly a half-century. A decision is expected next month.
The commission, which oversees postal rates, might limit how high stamp prices could go. But the price of a first-class stamp, now 49 cents, could jump, though it's not known how much.
The plan has received praise from financial analysts but raised the ire of the mail-order industry, which could pay millions more for sending items like prescription drugs and magazines and be forced to pass the costs onto consumers.
The Postal Service is trying to stay financially afloat as it seeks to invest billions in new delivery trucks to get packages more nimbly to American homes.
Still, growing competition is challenging postal dominance in the "last mile" portion of delivery, the final and usually most expensive stretch of a package's journey from a retailer's warehouse to a customer's door. In a bid to control more of its deliveries, Amazon has been testing the use of drones and launched Amazon Flex, a network of contract drivers similar to courier services Uber offers. UPS has been trying deliveries via golf carts.
The post office also takes hits for perceived bad service, including Reddit threads devoted to consumer complaints about lackluster home delivery attempts. One thread on Amazon's site has 1,000 posts under the title, "Amazon, Quit shipping via USPS and btw, you suck."
"Price increases are long overdue," said David G. Ross, a shipping analyst at Stifel Financial, noting that first-class stamp prices in countries like Germany cost the equivalent of 80 cents or more. He said the Postal Service needs "to make the investment and deliver the packages so that Amazon doesn't have to do it themselves."
source: CBS News