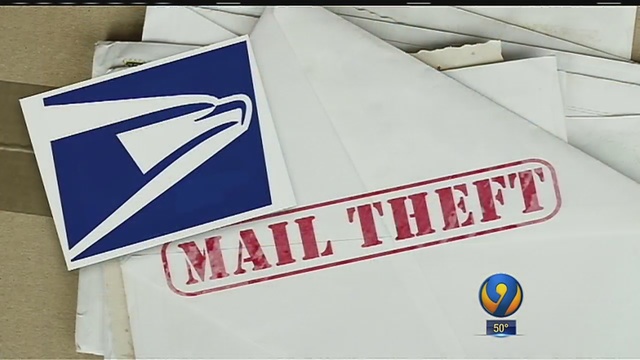 According to court documents Lorre Garrison, a city carrier assistant,  took home mail she was supposed to deliver twice in December 2014 and once in January 2015. She hid it in her bedroom.
Garrison also opened mail in February 2015 and removed unspecified items, the documents said.
Garrison, 53, was sentenced Thursday to eight days time served on a charge she stole mail.
According to court documents, an anonymous tip in March 2015 led Postal Service investigators to check whether Garrison was hiding mail in her Virginia Beach apartment.
There, federal agents found a tub of mail in her closet, a tray of it under her bed and bags in the corner of her bedroom. The mail was addressed to more than 530 people. Twenty packages had been riffled through, and 20 pieces of mail were open – including greeting cards and credit card mailings.
The potential loss amounted to about $200, but officials were able to deliver most of the mail. The actual loss was only $25.41.
Court documents, however, say that wasn't her first time in front of a judge. She pleaded guilty in 2002, when she was 38, to four counts of felony credit card theft. She also was convicted at 21 in connection with an embezzlement, prosecutors said in court documents. Details on that case weren't available.
Four other former postal workers received shorter sentences in the past two years.
Raynard Heckstall, a former letter carrier in the Beach, was sentenced in October 2015 to one day in jail for stealing almost $3,000 in gift cards and cash. He also was ordered to complete 200 hours of community service.
Carles Burton, a former Newport News post office custodian, was sentenced in July 2015 to three years' probation for stealing boxes of pain medication destined for veterans.
Shalita Corley, a former assistant letter carrier in Norfolk, was sentenced in July 2015 to six months' home confinement for throwing more than 2,500 pieces of mail into an overgrown ravine in Norfolk.
Two other postal workers have been convicted of federal crimes this year:
Cynthia Merritt, a former Postmaster Relief in Accomack County, was sentenced in June to five years' probation for stealing about $7,500 in stamps, money orders and cash.
Ronald Henderson, a former letter carrier in Suffolk, was sentenced in May to 13 months in prison for submitting more than $157,000 in fraudulent workers' compensation claims.