US Department of Justice Press Release:
7/24/17 A U.S. Postal Service (USPS) post office manager and two letter carriers were convicted Friday after a week-long jury trial in the U.S. District Court for the District of Columbia on one count each of conspiracy to commit bribery, bribery and conspiracy to distribute marijuana as a result of their roles in a scheme to use their positions at the USPS to deliver hundreds of pounds of marijuana to individuals in the District of Columbia in exchange for cash. Acting Assistant Attorney General Kenneth A. Blanco of the Department of Justice's Criminal Division made the announcement.
According to the evidence presented at trial, Deenvaughn Rowe, 48, of Odenton, Md., was the Acting Manager of the River Terrace Post Office. Rowe used his USPS computer to track packages containing marijuana mailed from the West Coast to the Lamond-Riggs Post Office in Washington, D.C. The packages were typically addressed to fictitious individuals or non-existent addresses. The evidence at trial revealed that once the packages arrived at the Lamond-Riggs Post Office, Rowe would coordinate the delivery of the packages with Lamond-Riggs Post Office Letter Carrier Kendra Brantley, 32, of Washington, D.C., and Carrier Technician Alicia Norman, 39, also of Washington, D.C., by cell phone and text message. The evidence presented at trial showed that once the packages of marijuana arrived at the Lamond-Riggs Post Office, Brantley and Norman would load the packages into their postal vehicles, and,, in coordination with Rowe, deliver them to individuals they met on the street in exchange for cash.
Norman will be sentenced September 12, Brantley on September 15 and Rowe on October 2, before the Honorable Tanya S. Chutkan, U.S. District Judge for the District of Columbia.
This case was investigated by the USPS Office of the Inspector General's Capital Metro Field Office, and the Postal Inspection Service's Washington Division. Trial Attorneys Mark J. Cipolletti, Shamiso Maswoswe, Molly Gaston and Nicholas Connor of the Criminal Division's Public Integrity Section are prosecuting the case
Previous article on same issue:
7/21/17 WASHINGTON, DC – Three United States Postal Service workers have been found guilty by a jury for moving as much as a half-ton of marijuana through a Northwest D.C. post office.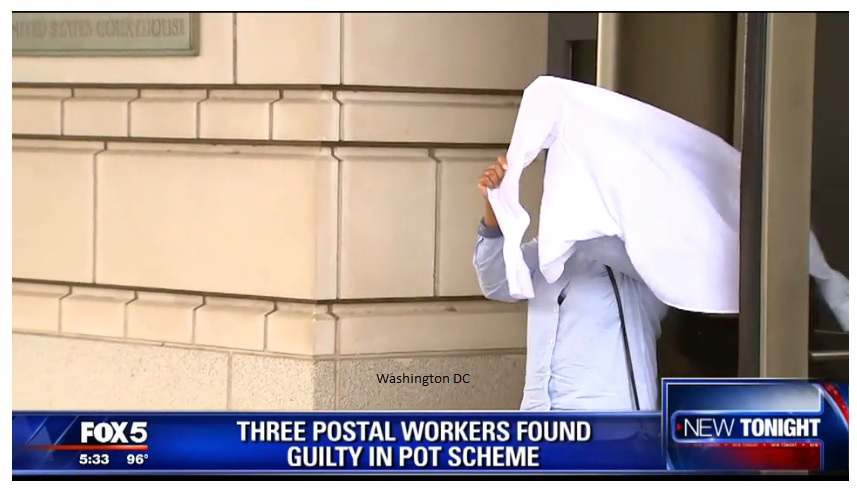 Kendra Brantley, Deenvaughn Rowe and Alicia Norman were indicted last summer and convicted Friday of felony charges of bribery and conspiracy to commit bribery.
Prosecutors presented evidence showing the three employees made sure Priority Mail packages containing marijuana were not detected by postal inspectors and were delivered – not to addresses – but to people in cars paying cash for the deliveries.