WEST HAVEN, Conn. (WTNH)– A brazen armed robbery shut down the West Haven Allingtown post office for most of the morning.
Just before 10 a.m., officers responded to an armed robbery at the U. S. Post Office at 75 Farwell Street.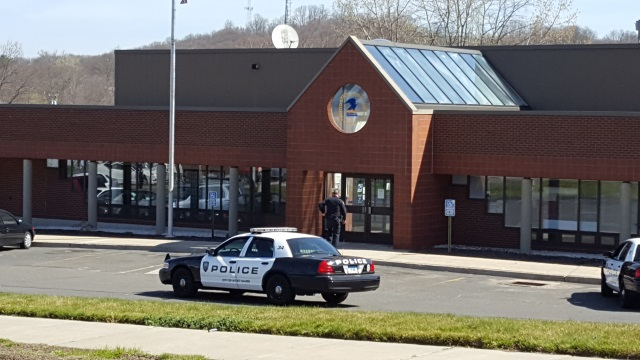 Police say three black males, dressed in all black clothing, displayed firearms before jumping the counter and stealing an undetermined amount of money in cash boxes. "It is an odd thing. I can't remember ever a post office being robbed can't remember," said Sgt. David Tammaro.
The suspects were in and out within minutes and got away with cash. "They proceeded to take a single cash box off a counter and fled on foot," Tammaro added. Read more
No one was injured during the robbery, but customers and postal workers are on edge. Wright added, "Hopefully they will catch him. It would put a lot of people at rest. But If they are still out here in the streets it's like who are they going to hit next."
t Office