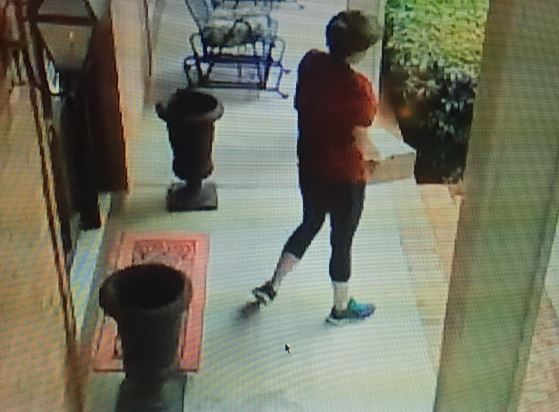 5/18/16 MOBILE, AL (WALA) – Mobile Police confirm Tiffany Dixon has been arrested after surveillance video shows a woman stealing a package off a West Mobile porch in broad daylight.
Police say they've turned the case over to the Post Master General
It happened in the Charleston Oaks community in West Mobile.
Tammy Crook says she ordered new shoes for her daughter for graduation. When the package didn't arrive for weeks she checked her surveillance cameras and couldn't believe what she saw.
"My first reaction was I couldn't believe the audacity of the person to come that far off of the street onto my porch," Crook said.
After asking around the neighborhood. Crook realized she wasn't the only victim.
Tony Cooper said they had a package with vitamins taken off their front porch.
"Keep your eyes open and know your neighbors and just kind of watch things. You could be in any neighborhood and that could happen," said Cooper
Source: Woman arrested after video shows theft of packages in West Mobil – FOX10 News | WALA